The Attucks event will culminate with a moderated multi­-generational panel of prominent African­-American artists involved in the film industry moderated by Mike Sargent, chief film critic for WBAI Radio in NYC. Panelists include Zeinabu Irene Davis, Michael Swanson, Melvin van Peebles and Tim Reid.
Thematically, the panel furthers the event's focus on establishing links across generations, while addressing how African American artists and filmmakers continue to create works that bear traces of ongoing representational struggle.
The panel also offers an opportunity for audience interaction following the screenings, which serves an important role in helping them to process and articulate their responses to those works as well as to discuss their own participation in these forms of creative resistance.
The multigenerational panel is supported by the Old Dominion University President's Lecture Series fund.
ZEINABU IRENE DAVIS
A veteran of independent film and video, Davis has produced numerous award winning works. Her vision is passionately focused on the depiction of African American women – their hopes, dreams, past and future. Davis directed the film Cycles (1989), an experimental short which earned her an awards from the Black Filmmakers Hall of Fame and the National Black Programming Consortium. Her following works, A Period Piece (1991), A Powerful Thang (1991),Mother of a River (1995) and Compensation (1999) continued to garner her awards from numerous organizations and festivals, including the Gordan Parks Award for Best Director from the Independent Feature Project. Her latest project, Spirits of Rebellion (2011), is a documentary work-in-progress which gathers fellow L.A. Rebellion filmmakers and explores topics in African American film.
---
TIM REID
Tim Reid, Emmy-nominated actor, director and producer, has appeared on television for over three decades, from Venus Flytrap, on WKRP in Cincinnati through Simon & Simon, Frank's Place, Sister, Sister, That 70's Show and most recently, Treme.
1995, he made his directorial debut with his critically acclaimed feature film, "Once Upon a Time…When We Were Colored." He has received the "Oscar Micheaux Award" from the Producer's Guild of America for outstanding lifetime achievement.
In 1997, Tim brought together investors to build New Millennium Studios in Petersburg, Virginia, where he explores his passion for history by producing documentaries and television programs offering the unique legacy of people of African descent who played essential roles in shaping the destiny of America. NMS was honored to have its facilities used for the film "Lincoln."
In 2012, Reid co-produced and directed Keepers of the Flame, a compelling film about Virginia's central role in American history, for visitors to the Virginia Capitol.
Through his non-profit Legacy Media Institute, he instructs an international group of students and emerging filmmakers, promoting excellence and accountability in creating media that reflects a diverse global society. Reid has received numerous Honorary Degrees and has been inducted into the National Black College Hall of Fame. He currently serves on Richmond's Tredegar Board.
---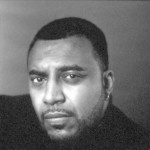 MIKE SARGENT
Mike Sargent is currently chief Film Critic for WBAI RADIO's daytime film review program, REELWORLD, and host of WBAI's popular late night radio show, NITESHIFT. Mike is also the host of ARISE ON SCREEN Arise Networks weekly global movie review & interview and is the first African-American hosted film review television show ever. Sargent is a internationally quoted film critic whose quotes have been used in national television, print and radio advertising campaigns. He is also a founding member of Black Film Critics Circle (BFCC). BFCC holds the distinction of being the only organization developed by and catering to the needs of African American media professionals who critique movies and cover the film industry.
Mike Sargent is also an established writer and director.  His writing and directing debut feature film, Personals (aka Hook'd Up) starred Malik Yoba (of NY Undercover and Why Did I Get Married) Stacey Dash (of the film and TV show Clueless) and comedian Jim Gaffigan. Personals was the opening night film at Los Angeles' Pan African Film Festival in 1999. The L.A. Times called the film "both entertaining and provocative." The film was distributed theatrically in 2000-2001 by the independent urban film distributor FILMLIFE/BFFA.
A graduate of the High School of Art & Design and Parson's School of Design as an Illustrator, Sargent started his career in Theatre and Film as a sound designer. He was nominated several times for the prestigious Audelco Award for excellence in Sound Design. From there Mike went on to write, produce and direct radio drama and audio books, adapting the works of such acclaimed Science-fiction authors as Isaac Asimov and Arthur C. Clark and has been the recipient of a series of grants to develop his feminist-science-fiction one-woman play Nemesis. As an Illustrator he has also has done storyboards for a number of films as diverse as cult horror film BRAIN DAMAGE by Frank Henenlotter as well as recent thrillers ILLEGAL TENDER & THE MINISTERS by Franc. Reyes.
Mike has recently returned to filmmaking and is currently shooting BAD BOYS: A Documentary. This is a three years in-the-making in-depth, investigative film that examines why women and society in general are in love with Bad boys thought history. He has also created website www.badboystories.com that is a standalone component as a place intended for women to share their stories with each other in hopes of having a greater understanding of why they do it – get involved with those bad boys — & whether it is helping or holding them back — whether it is empowering or diminishing their power – whether the attraction to bad boys is nurture or nature.
---
MICHAEL SWANSON
Michael Swanson is an Emmy Award winning producer and Hollywood studio executive. He has produced features films, documentaries, shorts and commercials to critical and audience acclaim over the past 20 years through his production company, Faith Filmworks.
As a TV production executive for NBC Universal, Michael oversees production operations for Universal Television's Brooklyn Nine-Nine(Fox), Community (Yahoo), The Aziz Ansari Project (Netflix), Truth Be Told (NBC), Maury Povich (Syndication), Food Fighters (NBC)and Parks and Recreation (NBC). Michael recently executive produced the 2015 TV One movies To Hell and Back, a contemporary retelling of the story of Job starring Ernie Hudson and Vanessa Bell Calloway; and For The Love of Ruth,based on the Biblical character Ruth starring Denise Boutte, Gary Dourdan and Loretta Devine.
Michael produced the inspirational documentary film, The Wayman Tisdale Story, featuring Wayman Tisdale, Dave Koz, Jonathan Butler, Toby Keith and Michael Jordan for which he won the Emmy. Michael also produced and directed the documentary featurette,Andraé Crouch: Making of The Journey, featuring Grammy Award winners Andraé Crouch, Chaka Khan, Take 6, Donnie McClurkin, Sheila E. and Marvin Winans.
Michael's other movie productions include the multiple award-winning romantic features, All About Us and All About You, written and directed by his wife, filmmaker Christine Swanson. All About Us stars Boris Kodjoe, Ryan Bathé, Ruby Dee and Academy Award winner Morgan Freeman in a special appearance. The "indie classic" All About You stars Renée Goldsberry, Terron Brooks, LisaRaye, Vanessa Bell Calloway, Chris Spencer and Debbie Allen.
Michael's acclaimed short film production, Two Seasons, was a Student Academy Award semi-finalist and a Sundance Film Festival official selection. Two Seasons won the Warner Bros. Pictures Production Award and the HBO Short Film Competition Grand Prize, toured throughout Japan in the Short Shorts Film Festival and was broadcast in the United States.
---
MELVIN VAN PEEBLES
Melvin Van Peebles established his legacy not only as the iconoclastic founding father of modern African American cinema but black Broadway theater as well, producing, writing, directing, and sometimes even acting in his groundbreaking endeavors. Ain't Supposed to Die a Natural Death, his first American musical, was hailed as one of the best Broadway theater pieces of the 1971–72 season, and his film Sweet Sweetback's Baadasssss Song (1971) became legendary. He has been equally prolific across several media as a novelist, musician, and composer—and, quixotically, was the first black American to hold a seat on the American Stock Exchange. His numerous achievements include the French Legion of Honor, the 1999 Chicago Underground Film Festival's Lifetime Achievement Award, several Tony Award nominations, a Grammy Award nomination, and a Gotham Award from MOMA and the Independent Feature Project in December 2008. Confessions of a Ex-Doofus-ItchyFooted Mutha is his latest book. He lives in New York City.
---